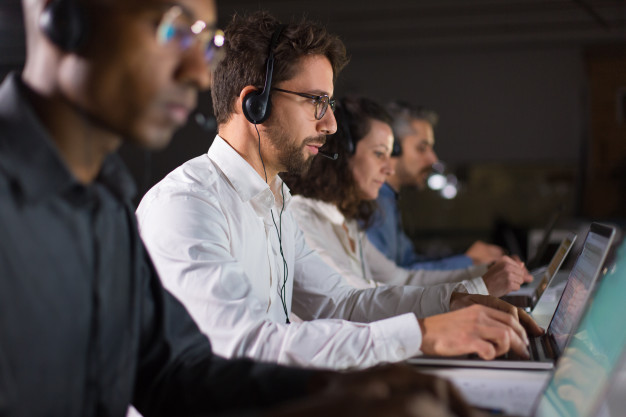 Case Study: Pink Elephant
"We've enjoyed great cost savings with Telviva and are impressed with the reliability and responsiveness of the Telviva team. The free support is also invaluable."
Anton Fourie
Head of Service Centre, Pink Elephant
Customer name: Pink Elephant
Industry: IT 
Pink Elephant guarantees mission-critical support with Telviva
Pink Elephant is a global leader in IT service management with a track record that spans 40 years. It offers managed services, service automation, consulting and education across multiple international best practice frameworks. Its managed IT support is delivered by the Pink Elephant Service Centre: a tailored off-site service desk solution that can also be deployed inside an organisation.
Crystal-clear, reliable and cost-effective telecommunications are more than vital for the technical service desk of such a pioneering business – it's make or break. Mission-critical telephonic support is demanded by clients from all corners of the globe, with industries ranging from hospitality, pharmaceutical and financial services to manufacturing and security. This includes round-the-clock first and second line of support for complex IT queries, offered by highly specialised IT experts.
Rapid deployment for remote contact centre solution
When the Covid-19 pandemic was declared, the business was forced to make two important decisions. Firstly, the safety of its contact centre employees was paramount, so it needed to enable remote working to allow for social distancing. Secondly, it had to guarantee an absolute zero break in service during this unprecedented time, where a surge in call centre calls was expected.
With no phone lines, everything grinds to a halt – not only for Pink Elephant but for its clients' businesses too. For many clients, it was the first time they were using outsourced IT services, adding extra pressure to Pink Elephant not to let them down.
Telviva One: feature-rich cloud communications platform
Telviva was on hand to rapidly transition Pink Elephant's service centre infrastructure to enable remote working. Using the existing on-site PBX was deemed too risky for the proprietary information shared by clients, so a process of migration to a cloud-based, all-in-one communications platform began.
By deploying Telviva One, Pink Elephant immediately had access to a complete set of communications and collaboration capabilities on a single, seamless platform. The mobile app meant that agents had a choice of taking calls from a desktop or phone.
The business also enjoyed instant cost savings and a richer set of functionalities, such as powerful monitoring, management and reporting tools. "We've had great customer feedback since adopting Telviva One, due to the reliability, quality and availability of calls, and the superb responsiveness of the Telviva team," says Anton Fourie, Pink Elephant's Head of Service Centre.
Easy to configure and become self-sufficient
Known as a world leader in transforming IT services, Pink Elephant naturally places a big emphasis on self-administration and self-sufficiency. Therefore, it relished having Telviva on hand to offer free support and enable them to configure the platform to their unique requirements.
"Working with Telviva was such a pleasant experience. The team went out of their way to assist us to very quickly become self-sufficient, whatever the circumstances."